This past Friday my wife and I celebrated our tenth wedding anniversary.  In ten years you get to know a person pretty well and the gifts, over time, can become less paint-by-numbers and more customized.  What did my wife get me?  Look below the fold.  What did she get?  That's another post.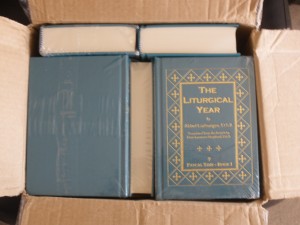 and just in case you can't read that cover …
She does indeed know me well.  Although, believe me, it's not like I need another book to read.  Let alone another fifteen of them.  Ahhh, amore!